Hannah Wilke: Pastel on Board, 1960's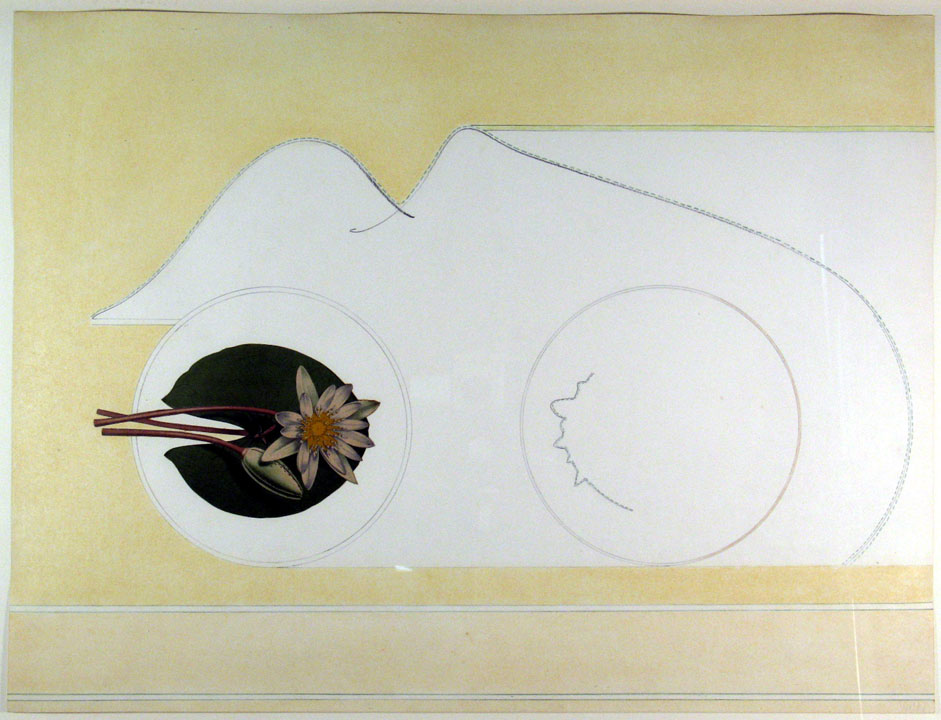 Hannah Wilke: Water Lily, Pastel /Collage,1969. Museum of Modern Art, Rothschild Collection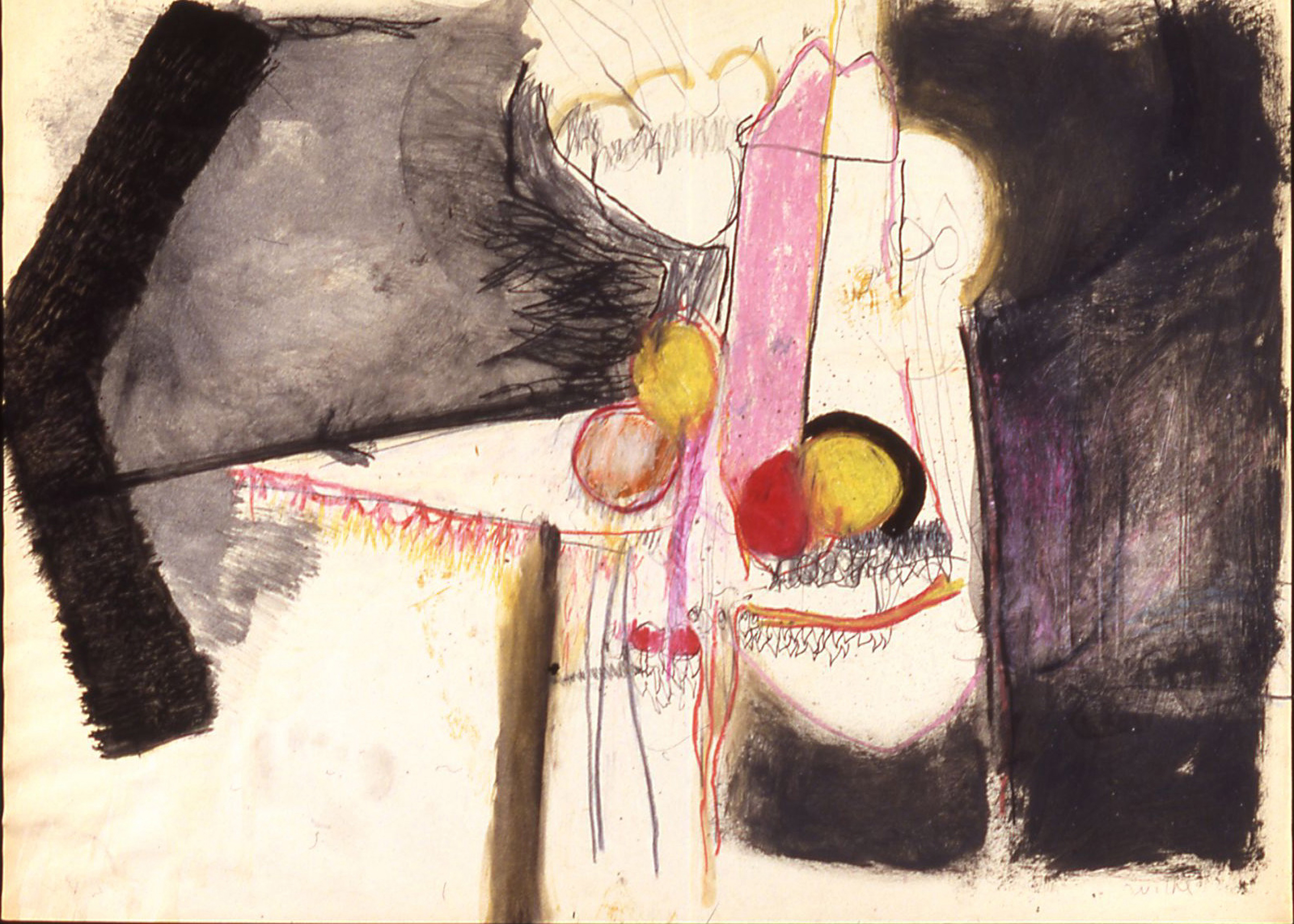 Hannah Wilke: Early Drawing, 1960's
In the 1970's, Wilke drew flowers in water color and sepia ink, sketched animals and birds, and made a series of self-portrait angels.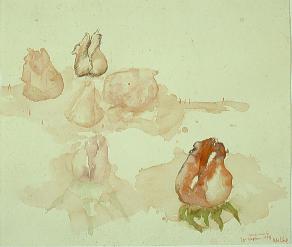 Hannah Wilke: San Francisco to Japan, 1975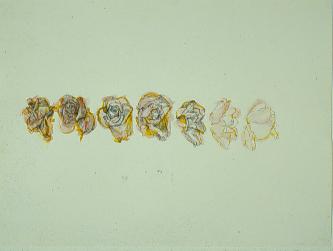 Hannah Wilke: Roses, 1975
In the 1980's, Wilke began the "B.C.Series," before cancer, in which she painted deconstructed self-portraits in watercolor. In the early 1990's, during cancer treatment, Wilke created "IntraVenus" face and hand drawings and used her own hair in a poignant series called "Brushstrokes."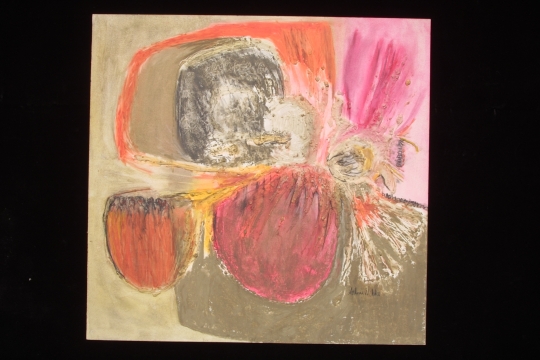 Hannah Wilke: Pastel, 1960's. Museum of Contemporary Art, LA
Throughout her life, Hannah Wilke made drawings in pastel, pencil, and charcoal, including, in the 1960's and '70's, geometric drawings, drawings with postcard collages, and abstract drawings in pastel on small cards, boards, and rice paper.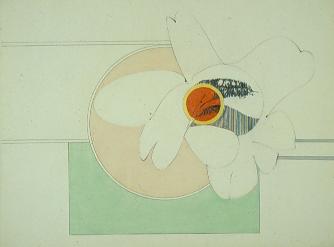 Hannah Wilke: Abstract Drawing, 1960's Museum of Modern Art, Rothschild Collection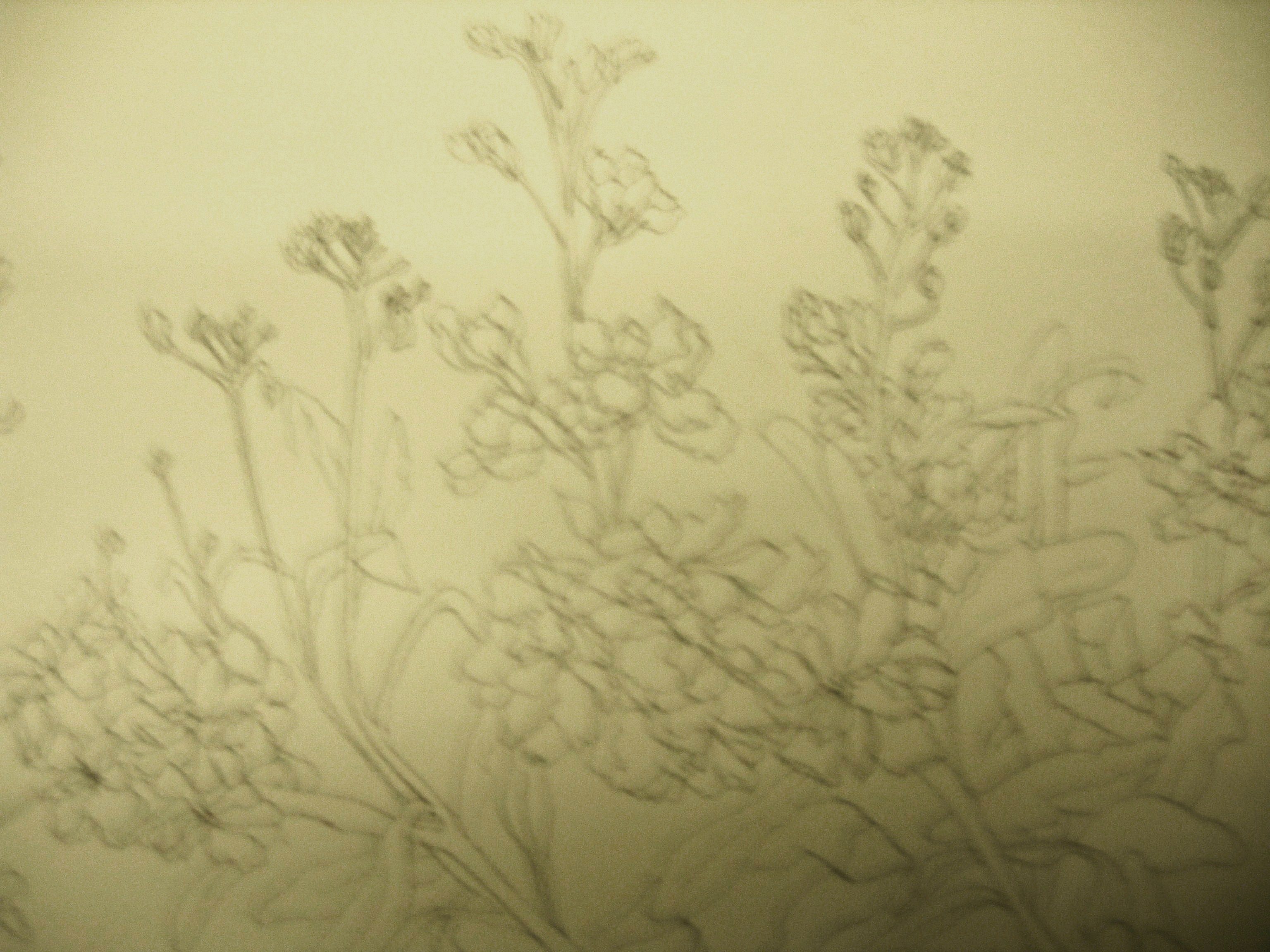 Hannah Wilke: Flowers, sepia ink, 1970's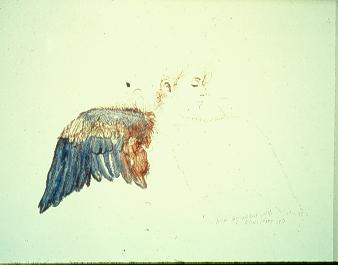 Hannah Wilke: Angel with Durer Wing, 1976
Hannah Wilke: B.C. Jan 8, 1987 MOMA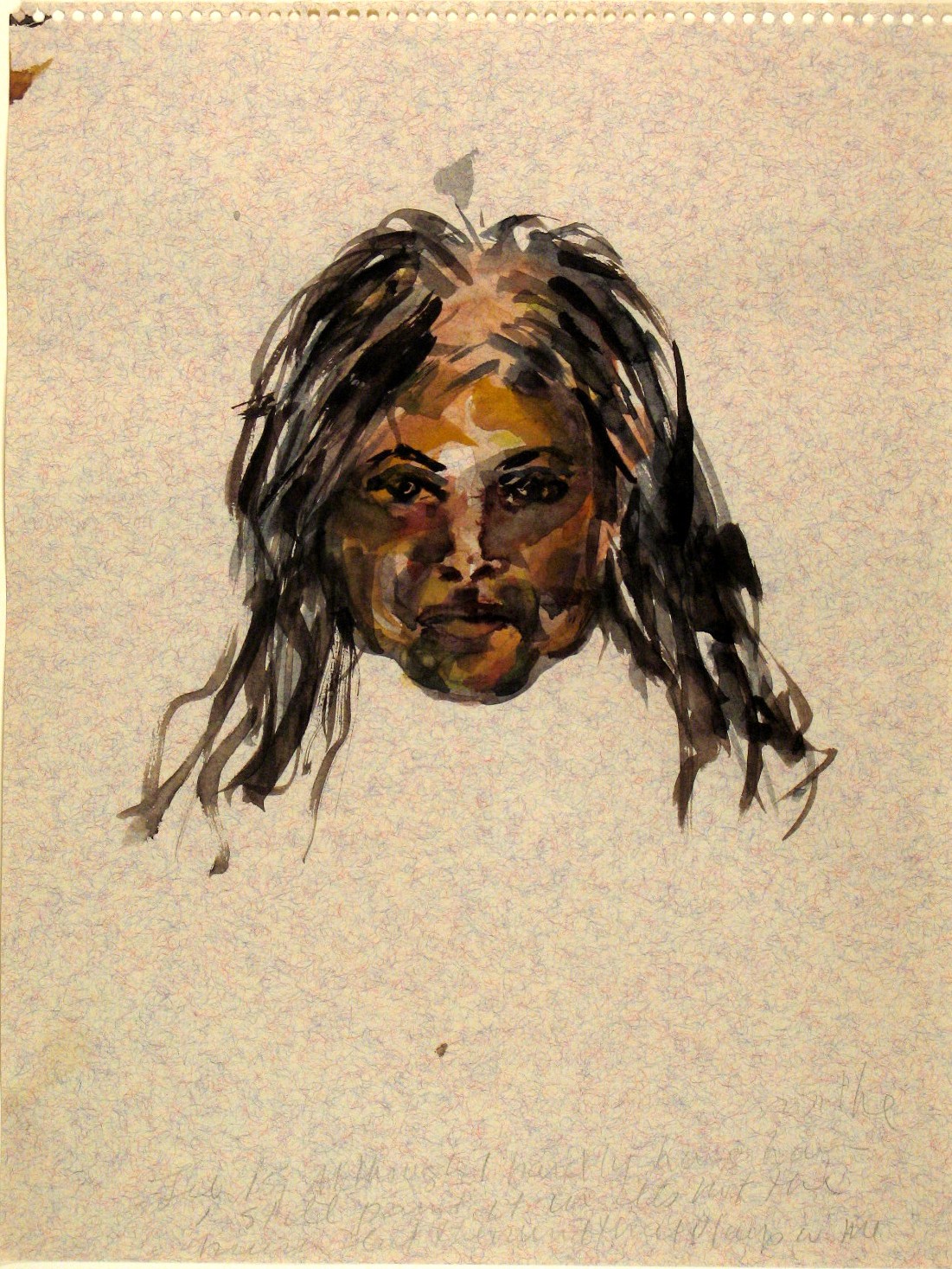 Hannah Wilke: Intra Venus, 1992. Museum of Modern Art, NY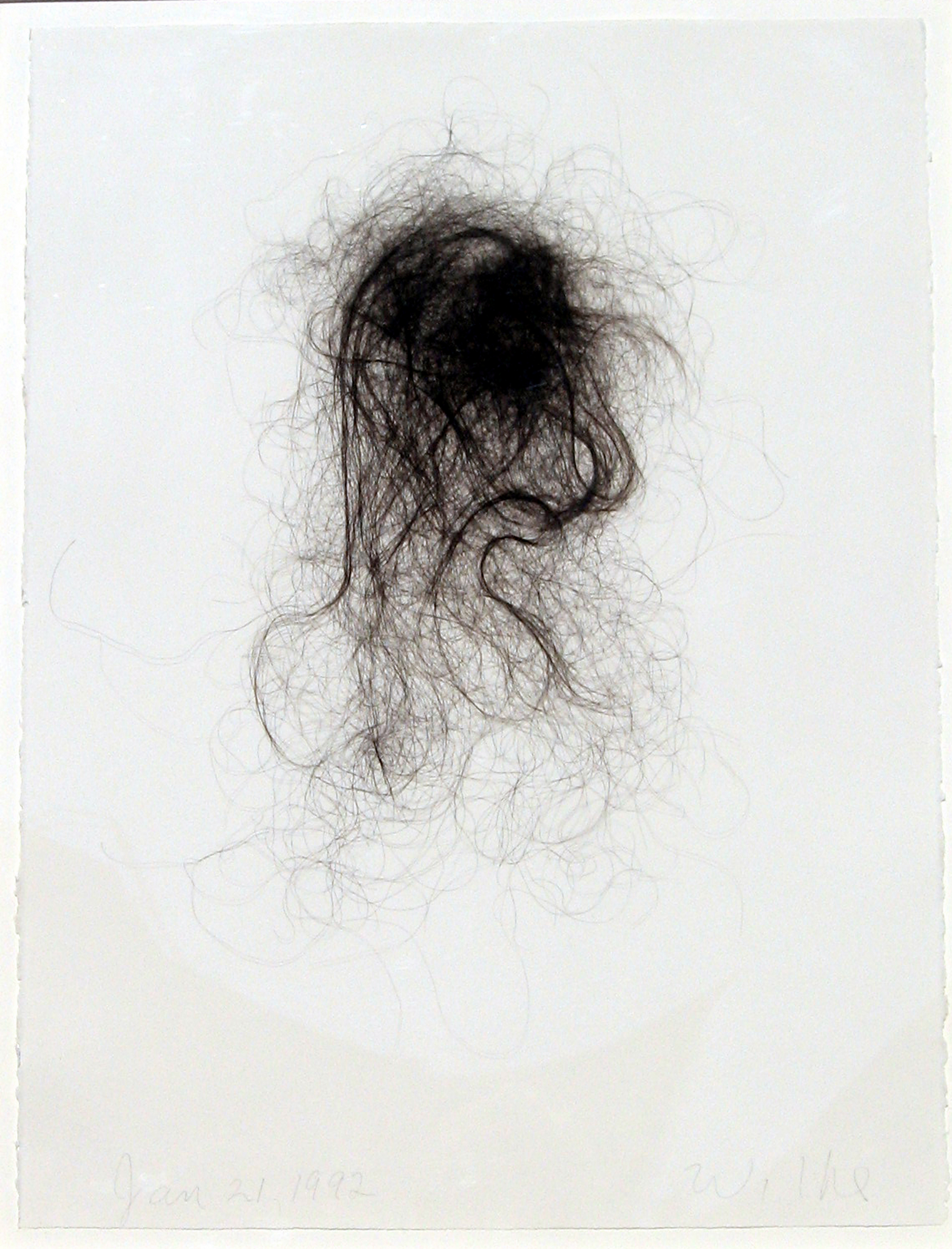 Hannah Wilke: Brushstrokes, 1992
In 1991, Wilke drew proposals for a museum in the form of an H, the "I as H Museum," and for large-scale outdoor sculpture, including the "Sotheby's Series."