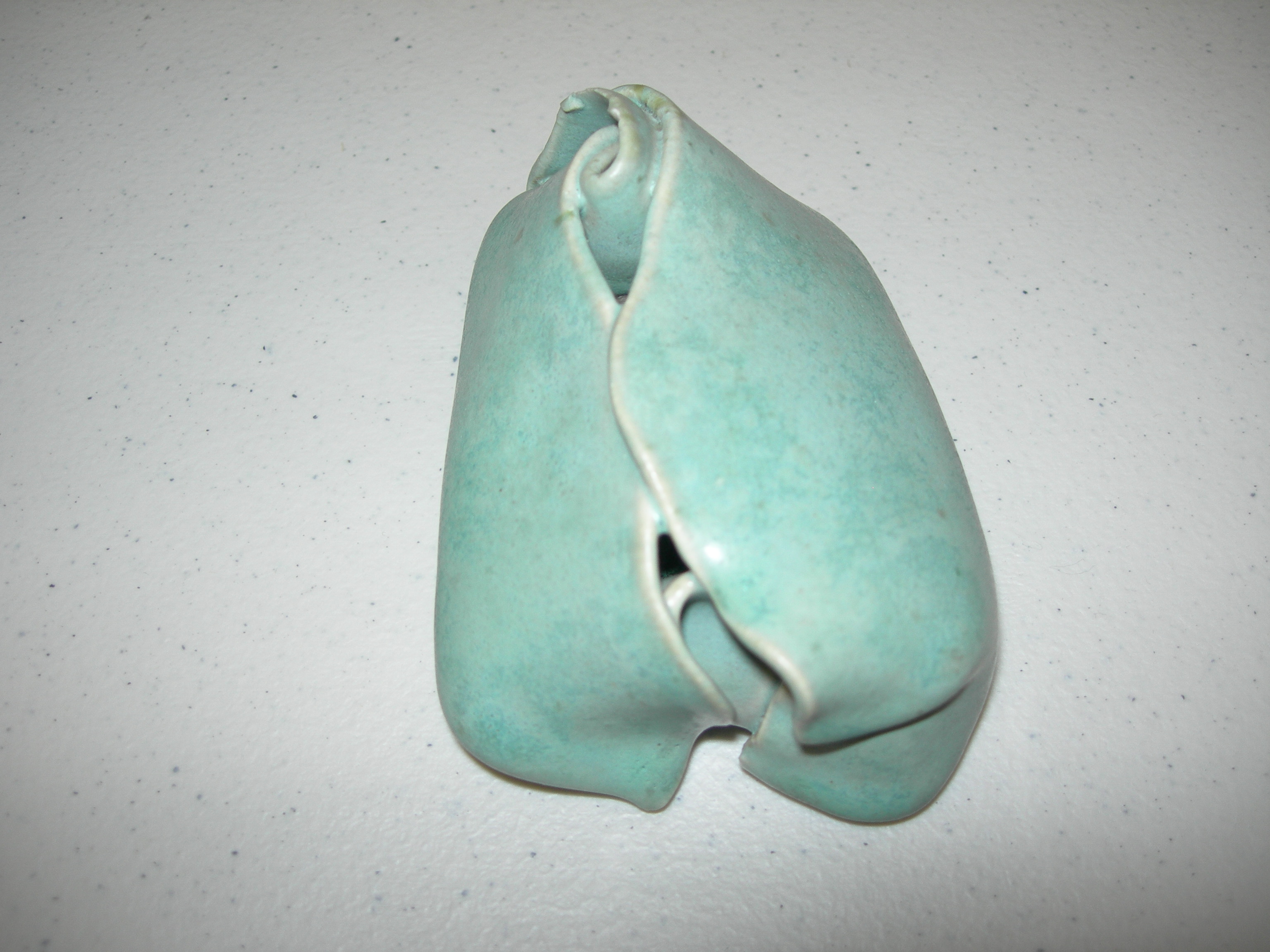 Hannah Wilke: painted, glazed ceramic, 1969
"My folded clay pieces are like little pieces of nature, a new species. They exist the way sea shells exist...." Hannah Wilke
Hannah Wilke first made her signature vaginal ceramic sculptures in the early 1960's, and throughout her life she created terra cotta, porcelain, and painted and glazed ceramic sculpture.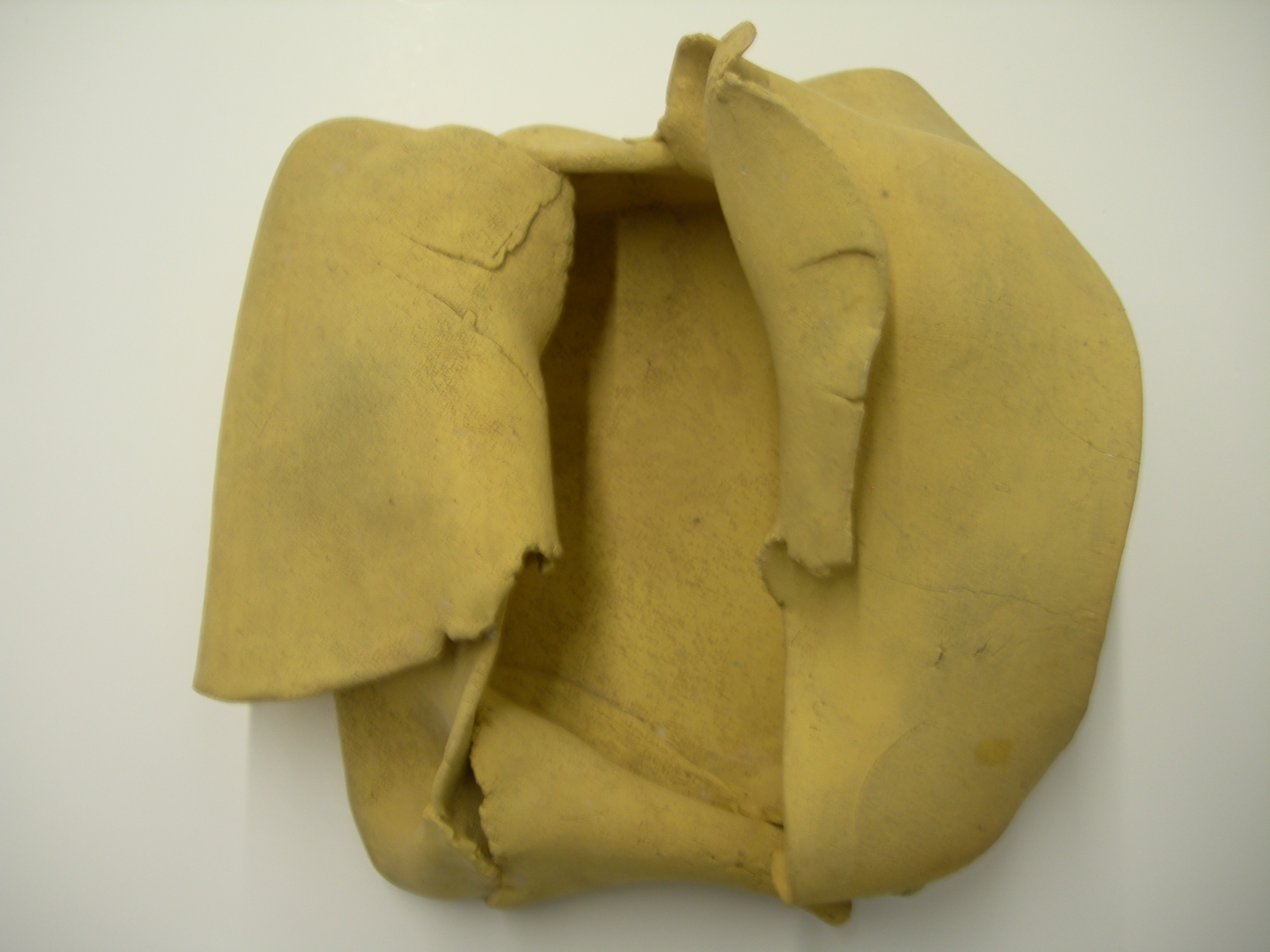 Hannah Wilke: Yellow Rose of Texas, 1960's
In the mid 1970's, Hannah Wilke began to experiment with latex, creating individual pieces, such as "Melancholy Mama" and "Pink Champagne," and installations of multiple "blossoms," as in the "Ponder-r-rosa Series."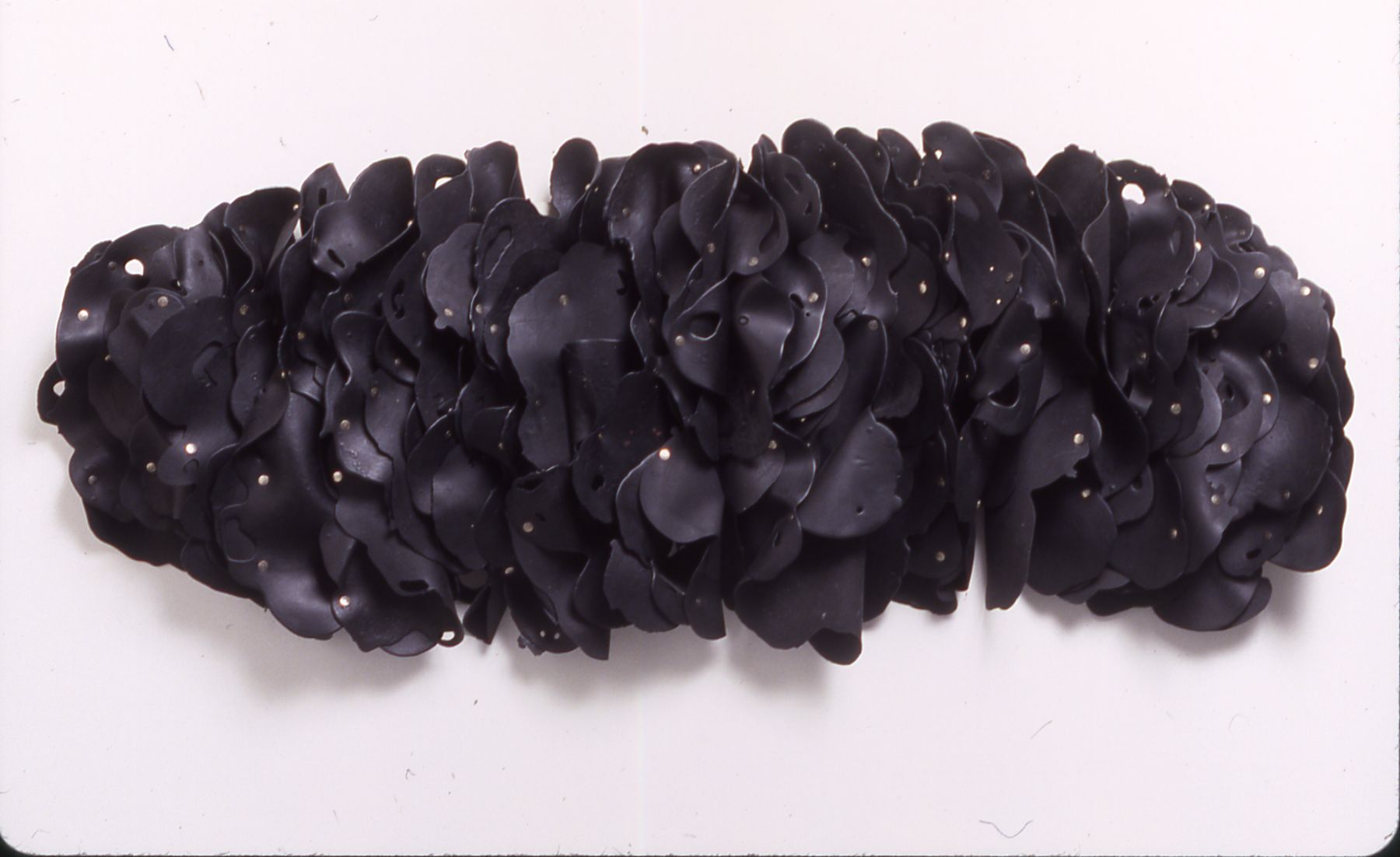 Hannah Wilke: Melancholy Mama, 1975. Private Collection.
In the 1970's, Wilke created work with multiple ceramics on boards, such as "Sweet Sixteen," and "Elective Affinities." She made "Model for a Room Sculpture" for an exhibition of artist- designed gallery rooms.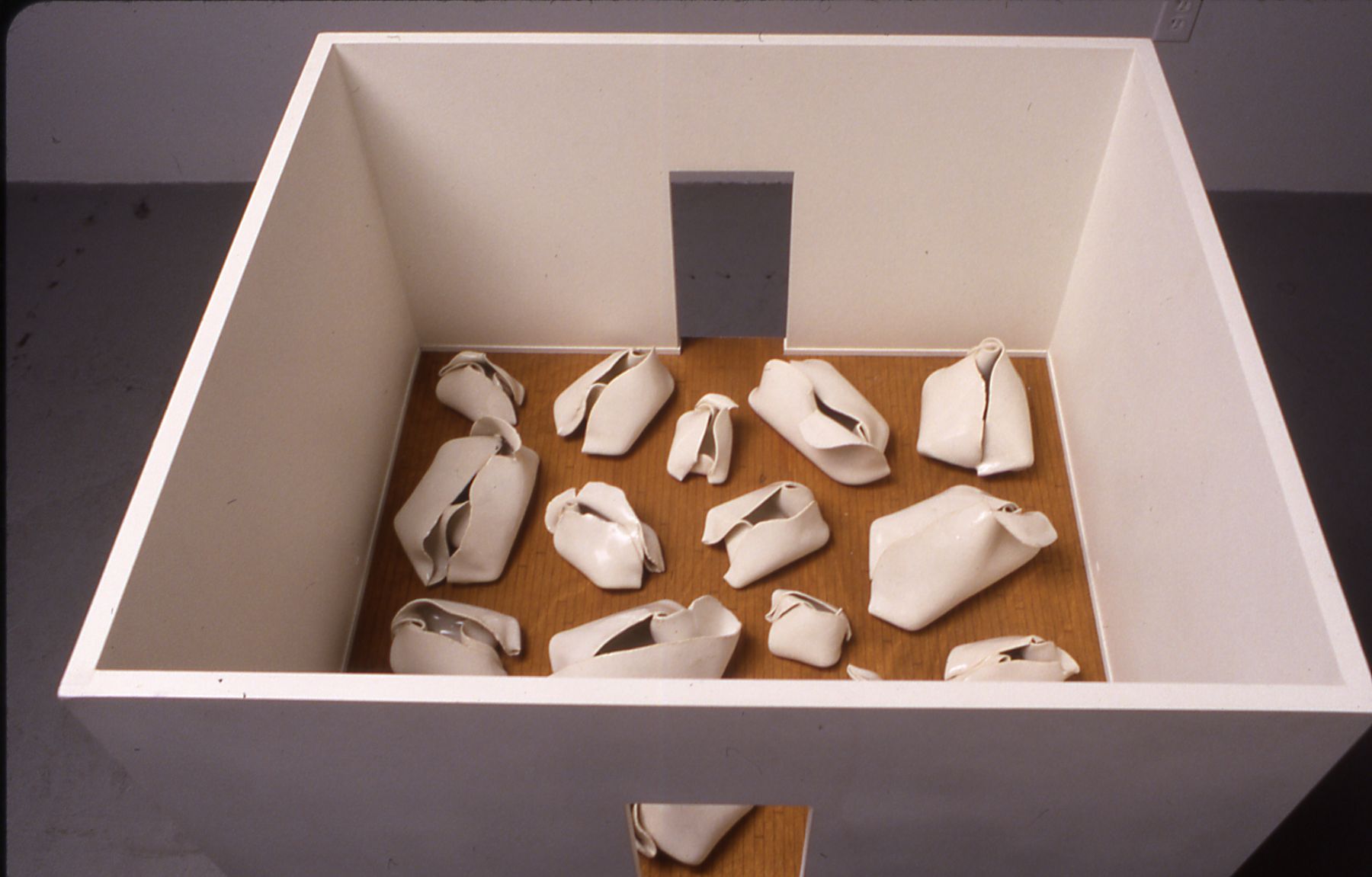 Hannah Wilke: Model for a Room Sculpture, 1979
Wilke's interest in self-portraiture in photography and drawing, was continued in sculpture in the 1980's in a series of sculptures in painted plaster and in chocolate titled "Venus Pareve."
.
In the 1980's, Wilke made "Generation Process" series, painted ceramics on small painted boards, and large floor ceramics on boards called "Of Relativity" for the exhibition "Support, Foundation, Comfort" in honor of her mother, Selma Butter.
In 1985-86, Wilke created "Hannah Manna," a group of 77 sculptures painted in primary colors that were exhibited in a grass landscape in 1987 and at the Neuberger Museum in 2008.
Hannah Wilke: Hannah Manna, 1985-86 (photo Jim Frank)